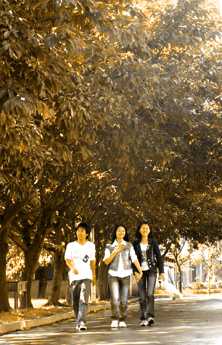 l.Tuition fee:

Chinese Language & Culture program: RMB 7500 per semester;
Bachelor Program: RMB 15000 - 18000 per academic year;
Master Program: RMB 16000 - 20000 per academic year.
2.Dormitory charge:
Currently we only offer 2-bed rooms for our registered international students. The charge is 500 RMB per month, and the room is equipped with an air-cinditioner, a desk, a bed, a chair and an independent toilet.