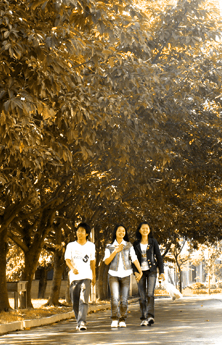 Fluid Machinery
Founded in 1995, the Fluid Machinery Laboratory is a key university lab in Sichuan province with an area of over 1800 square meters and a complete set of equipment worth of 11.57 million Yuan.
It consists of six daughter labs: Lab of Hydraulic Machinery, Lab of Measurement & Control Technology; Lab of Internal Flow Field; Lab of Digital Design and Manufacture of Fluid Machinery; CFD Lab;Lab of Computer Monitoring Simulation of Hydroelectric Power Plant;
The lab has hosted national academic seminars for several times and conducted frequent and close academic exchanges and cooperation with research institutes, labs at home and abroad, including the United States, the U.K., Canada, Germany Austria and Japan. Thanks to these academic exchanges, our teachers and researchers have access to first-class theory and technology and facilitate our scientific research.
Faculty:
The Lab boasts a strong team in scientific research. It has 32 research fellows in total, among which 23 are senior researchers.
Research Interests:
Reliability and Fault Diagnosis of Fluid and Dynamic Machinery Equipment;
Research and Development of New Products of Fluid and Dynamic Machinery Equipment;
Test, Control and Application of Fluid and Dynamic Machinery and Its Engineering System;
Technology of Energy Saving and Consumption Reducing;