Xihua Uni-Andritz Group International Joint Research of Center of Hydaulic Machinery
Xihua Uni-Andritz Group International Joint Research of Center of Hydaulic Machinery
Co-founded by Xihua University and Austria National Research Institute of Hydraulic Machinery, which is subordinate to Austria Andritz Group Company, Xihua University-Andritz Joint Research Center of International Hydraulic Machinery is research orientated, overwhelmingly the research on technology transfer practice and alliance theories, trying to be a bridge for technology transfer and cooperation between oversea and domestic businesses and aiming to provide comprehensive service for foreign businesses in marketing and localizing their products and technology in China. The center, with its frontier practice and theory research, also exploits the advantages to full in its mutual cultivation of talented people influential in the field of hydraulic machinery through international exchange.
Faculty:
Xihua University is able to supply enormous intellectual support for hydraulic machinery research. The academic team for "the fluid and dynamic machinery " in our University consists of 31 researchers: 7 professors, 11 associate professors, 3 senior laboratory technicians, 8 lecturers and 2 experimentalists, 12 of them have doctor's degrees and 14 have master's degrees.

Equipment & Facility:
The working place for the research center covers an area of 3180 square meters, including expert office, laboratory, calculation and analysis center, conference room and reference room, etc. On the other hand, our university is highly equipped with:multiphase flow experimental station, large fluid mechanical experimental platform, B valve experimental bench, hydraulic turbine regulating real-time simulation platform and the hydropower station computer monitoring system real time simulation system, the United States of America TSI company PIV test system, three-dimensional laser Doppler velocimetry and particle dynamic analyzer system, high speed camera, 3D hot-wire / hot-film anemometer and other advanced experimental research equipment, Fluent, Numeca, Ansys, Flowmaster, Adina and other commercial softwares used for flow analysis and structural dynamics analysis and design.
All these equipments have played an important role in scientific research and talent training in the field of hydraulic machinery in recent years.
With combined efforts, Xinhua university—Andritz Joint Research Centre of the International Hydraulic Machinery endeavors to realize these goals:
1.To achieve mutual understanding and upgrading of all members via exchange;
2.To develop, with joint efforts, the new structure and products of the late-model hydraulic machinery;
3.To jointly cultivate the world's high-level professionals for the field of hydraulic machinery;
4.To form the talent-training base in China for Austria Andritz Group Company;
5.To enhance the international influence of Xihua University and to display the existing new technology and products of Xihua University on the world platform, for instance, new high head turbine, hydraulic machinery cavitation and sand abrasion theory, super high head impact type hydraulic turbine runner, the large axial flow pump and hydraulic model series, new energy-saving check valve, hydraulic sealing technology and high speed cutting technology and so on;
6.To make replacements and technical innovations of equipments for hydropower stations and pumping stations;
7.To make parts for water turbines and hydraulic pump model runners;
8.To carry out on-site real machine tests for hydropower stations and pumping stations;
9.To make acceptance comparative tests of water turbines and hydraulic pump models;
10.To provide technical consultation of planning, programming and model selecting for hydropower stations and pumping stations,etc.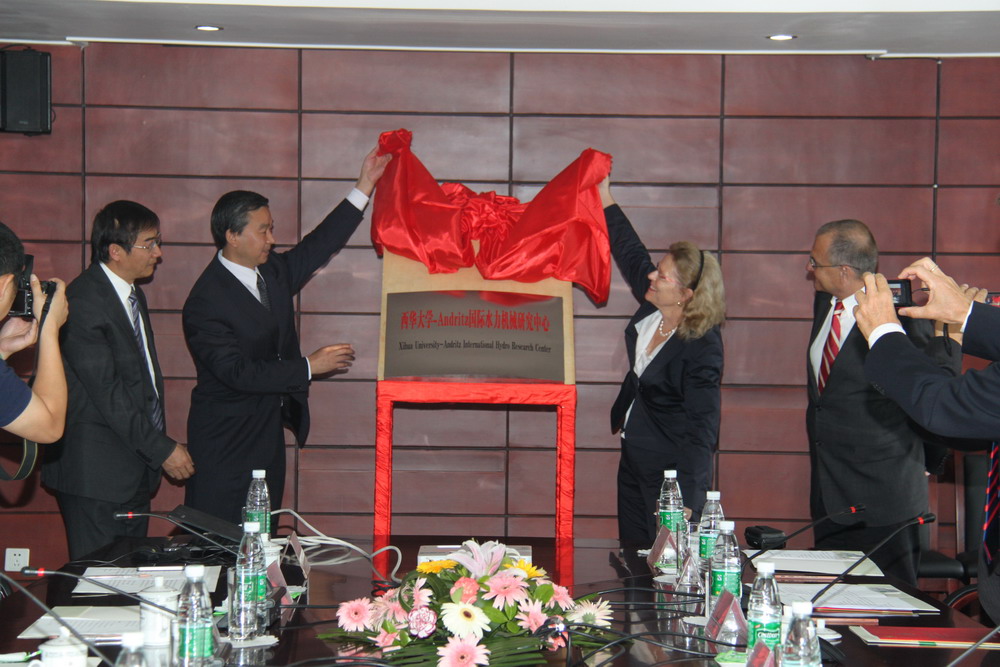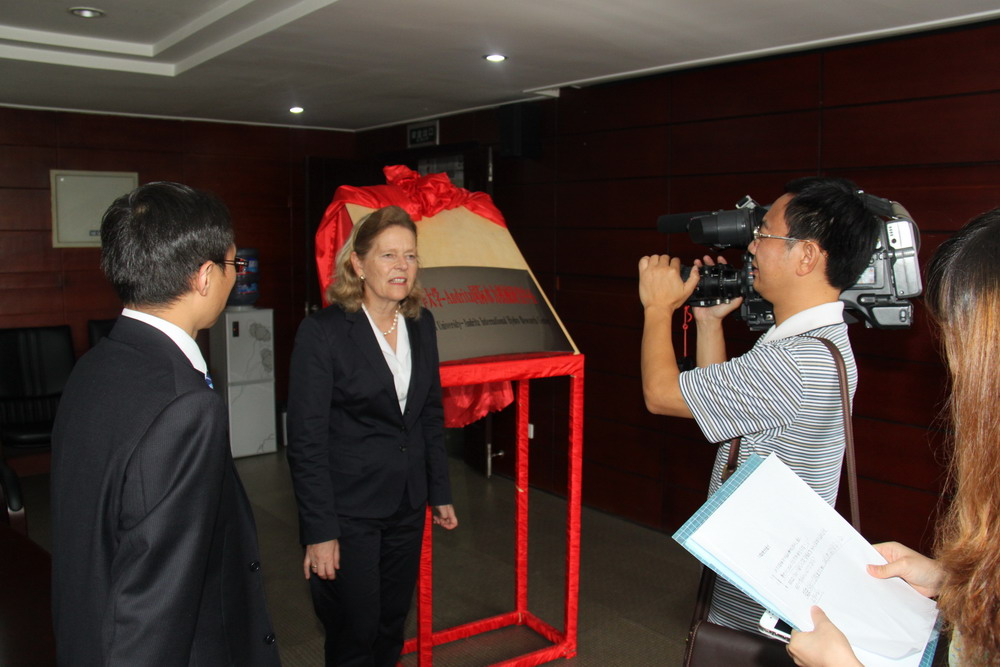 Unveiling Ceremony On-the-spot Interview